Social responsibility
Our commitment
Being an educational entity, Cambridge School places great importance on our responsibilities to the community and, in an attempt to reaffirm this social commitment, it is our objective to contribute to society's development by focusing on two main areas:
The educational area, providing quality linguistic education in those towns where we are located,
And the social area, promoting values of solidarity and helping to improve social and living conditions of communities in the greatest need of this assistance.
Current collaboration with Solidaritat Sant Joan de Déu

Since January of 2020, Cambridge School has collaborated with the Fundació Solidaritat Sant Joan de Déu, being committed to provide between 1,200 and 5,000€ annually to the general fund allocated by this entity to solidary actions.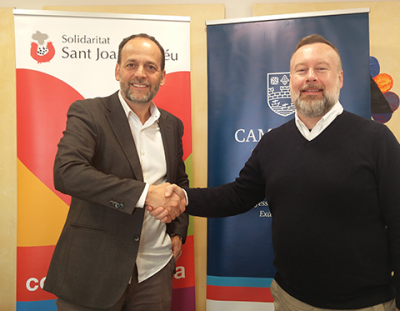 Cambridge School's contributions are made throughout the year, including activities promoted by the school, such as solidarity meals, the traditional Christmas pantomime (an English language theatre performance organised every Christmas season) and solidarity donation boxes that Cambridge School makes available to those wishing to collaborate in the reception area of our 10 centres in Vallés Oriental.
The general fund of the Fundació Solidaritat Sant Joan de Déu offers support and assistance to vulnerable groups and their families in a wide variety of areas: homelessness, mental health disorders, disabilities, child care, dependency situations, medical research in childhood ailments and international cooperation.
Proactivity and solidarity activities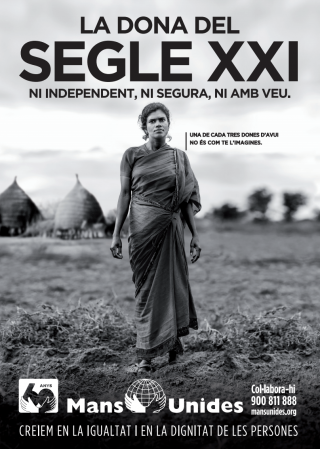 In its 35 years of history, Cambridge School has helped promote activities and participation in numerous solidarity events, in collaboration with non-profit entities across the Vallés Oriental, and especially, by working with the local division of the non-profit Manos Unidas.
Between 2015 and 2019, Cambridge School collected a total of 16,310€, which was allocated in full to the following Manos Unidas projects:
2019 – The Economic and social empowerment of marginalised families from 12 towns of Anantagiri project– India.
2018 – The Fight against illiteracy with improvements in educational facilities project– Madagascar.
2017 – The Creation of a farming tent in an economically depressed area of Comalcalco-Tuxtla project– Mexico.
2016 – Empowerment of women and development of youth through education project– India.
2015 – Building two early childhood education schools project– Islamic Republic of Mauritania.
Prior to 2015, Cambridge School also collected money for the Fundación Vicente Ferrer, an entity that works to eradicate extreme poverty in India, and for the local non-profit organisation, Intercambio, to advance a Senegalese culture and youth centre project.