Student Card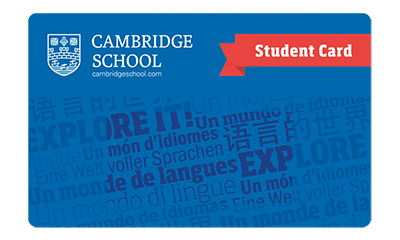 The Cambridge School STUDENT CARD is a personal and non-transferable card entitling the holder to discounts, gifts and promotions at cinemas, clothes shops, driving schools, book stores, consultancy firms, hairdressers, etc.
All our students receive a STUDENT CARD in their name when they enrol. The card is valid during the academic course in which the student is enrolled.
There are over 300 collaborating establishments in Vallès Oriental.The card must be physically shown when used in any collaborating business.
Discover the over 300 special offers in:
If you have a business in Vallès Oriental, and you want to become a collaborating establishment in the Cambridge School Student Card scheme, please fill in the following form.
For more information
For more information, fill in the form or call 93 870 20 01.