Study abroad
Trips abroad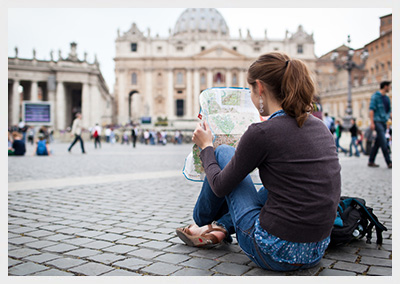 Cambridge School offers trips abroad for children and adults in collaboration with British Summer, a company with over 30 years' experience organising language courses and holidays.
Study trips are ideal for developing your language skills, especially speaking fluency and comprehension. You use the language as a real means of communication for meeting and interacting with people, which enriches your practical use of the language. It's also a chance to discover a new culture, make friends abroad and create ties with the country visited.
For learning English, we have trips to the US, Canada, England, Scotland, Ireland, Malta, Hawaii, Cape Town and Sydney. We also have holidays for other languages in France, Germany, Italy, China and Japan.
You have the option to stay with a family or at a residence, apartment, studio, etc.
The courses include 20 English classes a week. Most programmes have different levels ranging from beginner to advanced. Your level is determined by a test done on the first day of the course.
Study trips abroad for adults are for people between 18 and 99. The minimum stay is 2 weeks but there is no maximum stay length.
We also have specialised courses for adults: English for work (legal, medical, engineering, financial, etc.); preparation courses for the Cambridge exams; English for law, design/communication/fashion, cooking, hobbies and oenology.
We also offer the "HOME TEACHER" full immersion course, where you live and study at a teacher's house, in addition to private language classes.
Trips for all the family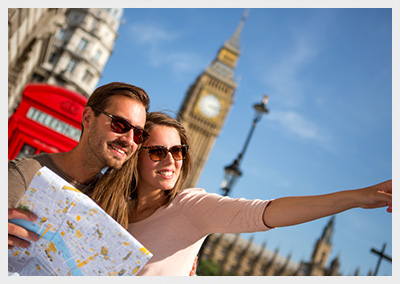 The family study trip is a new way of getting the most out of your holidays that we offer in collaboration with British Summer, a company with over 30 years' experience organising language courses and holidays. While the parents do their English classes, the children have a complete programme of classes with students of their age.
You can book study trips abroad for the whole family for a minimum stay of one week.
Some programmes include the option of booking extra activities and trips to make your own complete, tailor-made experience.
There are a number of options and destinations to choose from:
Ages: Depending on the programme, children must be aged from either 3, 6 or 7, or only teenagers.
English classes: In most cases, both adults and children get 20 English classes per week.
Destinations: London, the South of England, Ireland, Malta, Nice, Northern Ireland, to name just a few.
Accommodation: You can stay with a family, or in an apartment or hotel.
For more information
For more information, fill in the form or call 93 870 20 01.