After-school classes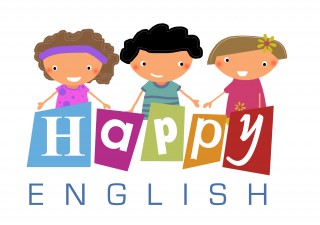 Happy English offer after-school English classes for all ages from 3-year-olds to baccalaureate. Classes for 3 to 5-year-olds are an hour a week of oral English and the content and approach of our courses evolve progressively with each age group and include preparation of Cambridge English official exams such as PreA2 Young Learners, A2 Key, B1 Preliminary, B2 First for Schools and C1 Advanced.
Our classes are dynamic and varied with content designed by experts which maximise the children's learning. The objective of the initial levels is to create interest in the language through games and other enjoyable activities (songs, stories, theatre, learning games, etc). For secondary school courses our goal is to develop all the communicative skills students need as well as moving progressively through the levels of the Common European Framework of Reference for Languages (CEFR).
Our classes adapt to the conditions in the centre, to the ages and levels of the learners and are always productive, enjoyable and fun.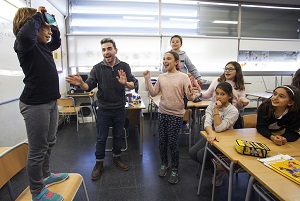 We follow the communicative approach, with students using the language studied from their first day in class. Although students study the grammar and vocabulary by reading and writing, emphasis is placed on making sure they are capable of communicating, hence there is a lot of listening and speaking practice.
For further information, please visit our website: www.happyenglish.cat
Our courses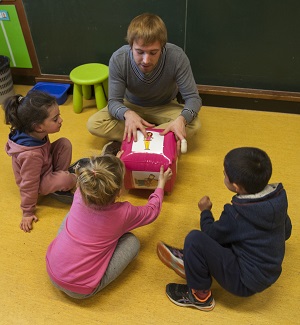 Fun English: Enjoyable play-based classes with the objective of inspiring curiosity for the language.
Complete English: All the aspects of Fun English and in addition reading and writing practice using an exercise book
English for Secondary: Developing all communicative skills and preparation for official exams.
Lunchtime in English: English is used with children in a variety of everyday situations.
English Assistant: The assistant helps classroom teachers improve children's English speaking skills.
Happy at Home: Especially designed for children who need extra support or timetable flexibility.
Happy English Summer: English classes combined with outdoor activities, arts and crafts, sport and either pool time or visiting a mini-zoo.
Happy English have the pedagogical and organisational support of Cambridge School.
For more information
For more information, fill in the form or call 93 870 20 01.