Summer day camps
Cambridge School offers an English summer day camp for children from P3 to 6th Primary. The day camp combines language classes which develop children's vocabulary and knowledge with fun, outdoor activities. Amongst many other activities, children can enjoy water games, contact with animals and art workshops.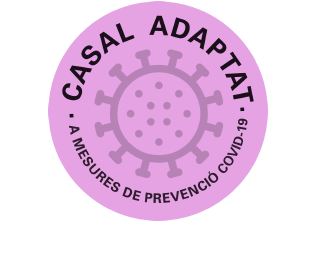 ADAPTATS A LES MESURES COVID-19
Comptem amb la valuosa experiència dels dos estius anteriors!

El casal de Can Sala s'adapta a les mesures i protocols estipulats en cada moment. A més, tingueu en compte que gairebé totes les nostres activitats es fan a l'aire lliure!
CAN SALA - in Montornès del Vallès: ENGLISH + ANIMALS + NATURE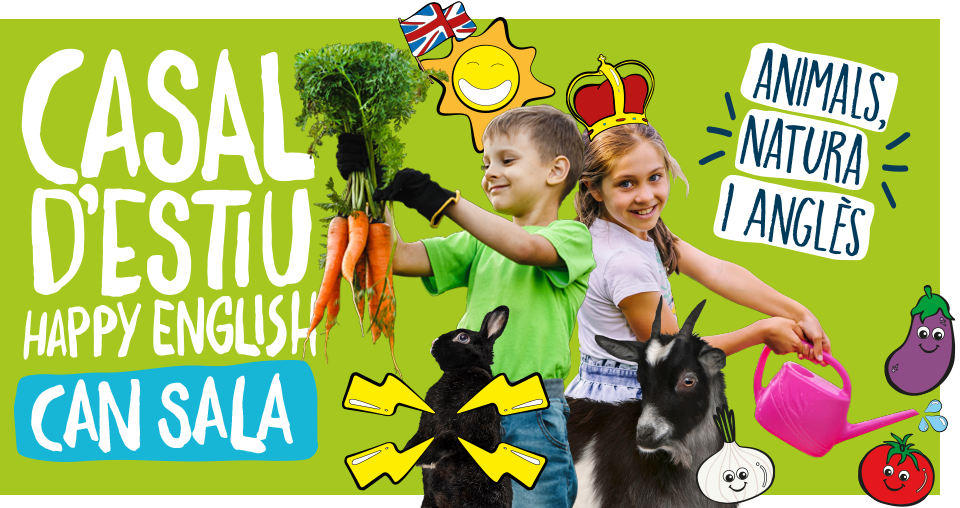 From P3 onwards
Fun in the great outdoors in Montornès del Vallès — close to nature and animals with varied and entertaining activities in English:
English classes to improve their knowledge plus vocabulary arising from the activities and weekly themes.
Art workshops, visits to see the farm animals, water games, outdoor treasure hunts, pony rides, outdoor group games and much more.
LENGTH:
5 weeks June - July (from 27 June to 29 July)
1 week August - September (from 29 August to 2 September)
It is not necessary to do all the weeks or consecutive weeks.

2022 TIMETABLES AND PRICES (per week):
Per week (5 days - Monday to Friday)
-from 9:00 to 13:00: €99.50
-from 9:00 to 15:00 (lunch included): €157.00
-from 9:00 to 17:00 (lunch included): €185.00
Early or late drop-off service from 8:00 to 9:00:
€28.25 per week (5-day week)
8% discount for enroling for all 5 weeks or for siblings.

ILLUSTRATIVE TIMETABLES:
09:00-09:15 - Welcome - Games
09:15-10:45 - English class in small groups according to age
10:45-11:15 - Morning snack
11:15-13:00 - Morning activities according to age: pony riding, farm, water games, workshops, etc.
13:00-13:30 - Free time
13:30-14:30 - Lunch
14:30-15:00 - Group dynamics
15:00-16:00 - Fun & games, Water games (Wednesdays), Climbing, Body & Soul...
16:00-17:00 - Animal time, games, Good Vibes Hour, Magic, Circus skills, Make up & Songs...

Every week has a different theme:
Nice nature, Amazing animals, Perfect planets, Excellent Earth, Wonderful weather and Happy health!

The day-camp blog is regularly updated for parents.

ENROLMENT:
To reserve a place, you need to send a completed enrolment form, with a scan of your child's health card and a passport-size photo, and also make the payment (in advance) for one week. Alternatively, you can enrol in person in any one of our 9 schools.
For more information
For more information, fill in the form or call 93 870 20 01.