Summer camps away
Cambridge School ofrece campamentos de inglés en Cataluña para niños y jóvenes, una oferta que presentamos como novedad para el verano 2021 en colaboración con English Summer, empresa con más de 40 años de experiencia en la organización de colonias de inglés.
Las colonias de English Summer ofrecen:
Colonias para niños y jóvenes de 5 a 17 años
Amplia oferta todo el verano desde junio hasta septiembre, en 4 casas: Poblet, Prades, Vallclara y Tamarit
Lecciones de inglés impartidas por profesores nativos. Depende del campamento, las clases serán con libros o bien se basarán en la conversación y práctica oral del inglés.
Casas equipadas con todo tipo de instalaciones deportivas (baloncesto, fútbol, piscina, tennis), sala de profesores, salas de reuniones, internet, comedor, teatro, discoteca, enfermería.
Programa de actividades variado y amplio: competiciones deportivas, fiestas temáticas, manualidades, actividades de "team building"…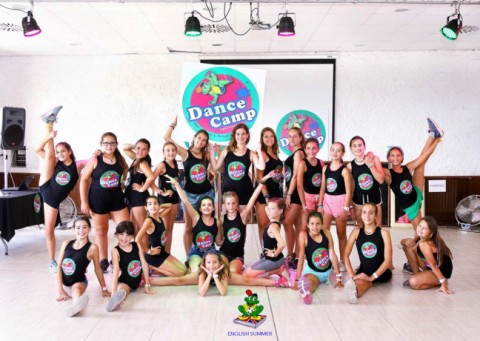 Campamentos de idiomas:
Campamentos de inglés, English Alive Camp, English Exclusive Camp, Teenager Intensive Camp
Campamentos deportivos y temáticos:
Chef Camp, Dance Camp, Horseriding Camp, Portaventura World Camp, Tech Camp, Watersports Camp, Kids Fashion Camp
Campamentos de preparación de exámenes oficiales:
Preparación para B2 First y Preparación para examen C1 Advanced
All the lessons are prepared and delivered by qualified, native teachers and the activities are led by English-speaking monitors who are specialists in their fields.
The camps include 15 hours per week of English (7 different levels), 12 specialised workshop sessions and a wide range of activities including sports, swimming pool, workshops, parties, competitions, excursions and a fun schedule of evening activities. In addition to the classes, all the other activities are done in English. English is used all day long.
The summer camps take place in Viladoms House (Viladoms de Baix, Bages), a beautifully restored complex of buildings which includes a swimming pool, many sport courts and several multi-use rooms.
The length of stay may be from 1 to 4 weeks.
For more information
For more information, fill in the form or call 93 870 20 01.