IELTS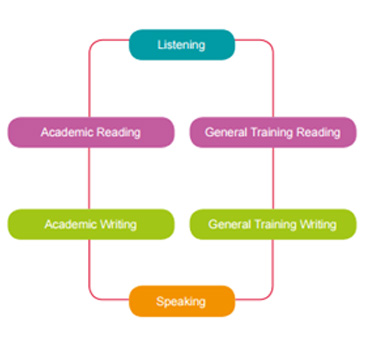 The International English Language Testing System (IELTS) is the most popular English exam for people wanting to work and study in English-speaking settings.
Each year, more than 1.5 million candidates sit the IELTS test as a launching pad for their educational and professional career.
Educational institutions, companies, professional associations and immigration departments often require a test of English language skill in their selection or admission procedures.
The IELTS is widely accepted for these purposes.
Types
There are two types of test:
IELTS General Training – for people wanting to live and work in an English-speaking country or study at a pre-university level.
IELTS Academic – for people wanting to study in an English-speaking country at university level.
Both exams have the same listening and speaking part but different reading and writing sections.
Test format
There are four parts to the exam: listening, reading, writing and speaking. The first three parts take place on the same day and without a break:
Listening: about 30 minutes, 40 questions
Reading: 60 minutes, 40 questions.
Writing: 60 minutes, two essays.
Speaking: 11 to 14 minutes, includes an interview, individual questions, dialogue in pairs.
You can find examples questions, information and support material at the IELTS website (http://www.ielts.org/).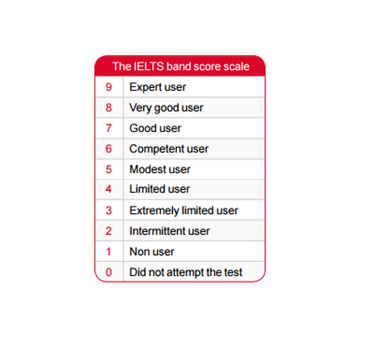 Results
Results go from 0 to 9 in the Test Report Form made available approximately one month after the test at the centre where you did the test or sent out by email.
Test dates and prices
IELTS tests are held each month.
You can enrol online at: https://www.ielts.org/for-test-takers/book-a-test/location-list/spain/tv
For more information
For more information, fill in the form or call 93 870 20 01.