La Roca
For more information on our courses, call us on 938799189 or fill in the following form: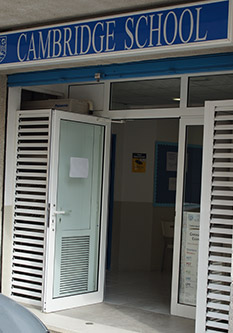 Our centre
Cambridge School has been in La Roca since 2012. Our centre is located on the town's main road and has seven classrooms, all equipped with the latest technology for language teaching: computer, projector, whiteboard, audioequipment, air-conditioning, etc.
Our courses
We offer English courses for toddlers from 18 months (Baby English), young learners (from pre- and primary school to high school) and adults, for all levels — from beginner to proficiency. We have courses to prepare students for the Cambridge official exams andspeaking and listening courses that focus particularly on these aspects of English. We also teach other languages, including French, German, Italian, Chinese, and Catalan and Spanish for foreigners, either in groups or in individual or shared private classes, both for children and adults.
Centre address
C/ Pirineu, 11
08430 La Roca
Telephone and email

Tel. 938799189

Enviar WhatsApp
Opening hours
Lunes – de 15:15 a 20:00 h
De martes a jueves – de 12:00 a 20:00 h
Viernes - de 15:00 a 18:00 h

Managers
- Centre Director: Kirsty Mansfield
- Secretary: Anna Urgell